Enjoy this Daily meditation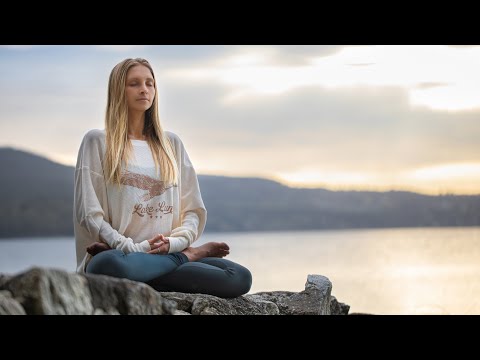 Listen to this guided meditation every morning and set your day and mind up with the perfect kick start.

This 10 minute mindful meditation will give you the mental clarity and space necessary to ground yourself with beautiful focus and set your day on the perfect track for success and fulfillment.

Finding a quiet space to sit in peace, stillness, and with yourself to meditate can easily be one of the most beneficial gifts we can give to ourselves. A regular practice can shift the way you feel, the energy in your body, and your entire human day to day experience.

May you find exactly what you need.
Enjoy!

*
Boho Beautiful is Juliana Spicoluk & Mark Spicoluk

***************************************

Watch our new podcast Stars+Destruct.
New episode out now:

****************************************

Boho Beautiful Yoga Links:

Boho Beautiful Official- Our NEW Streaming Platform & App


Download from your App Store Right Now!
Apple Store-
Android Store-

Get Two FREE Boho Beautiful Books here!


Boho Beautiful Life- Our 2nd More Personal Youtube Channel:


Boho Beautiful RETREAT- Your 7 Day Home Yoga Retreat


Boho Instagram-
*
Song: My Portion
By David James Terry

#BohoBeautiful #Meditation #GuidedMeditation

----------------------------------------------------------------------------------------------------------

Boho Beautiful is a lifestyle yoga channel that is creating positive content for your body, mind, and the earth. Yoga, Wanderlust, Fitness, Vegan food, Conscious Living, and Meditation!

Thank you so much for watching and subscribing to our channel!
Connect With Us!

Our Custom App & Streaming Platform-
Premium Programs-
Boho Beautiful Website-
Instagram-
Facebook:

———————————————————————————————————————

DISCLAIMER:
Please consult your doctor before starting any diet or exercise program. By using our videos, you understand and agree that neither Boho Beautiful Ltd. nor any persons associated with it have any liability to you for any injury or loss you may suffer in connection with any content we may post.