A Nantwich woman has opened a new yoga studio near the town after being inspired to change her life during a visit to Central America.
Harriet Devaney, 32, has fulfilled her dream by opening "The Orchard Studios" at Hatherton Lodge Farm.
She says she fell in love with yoga whilst traveling Central America eight years ago.
"I believe that we should all take the time to reconnect with Mother Nature and all her beauty," she said.
"Here at The Orchard Studios we offer a safe space for everyone to explore their mind and body in our 300 acres of undisturbed Cheshire countryside."
Mum-of-one Harriet grew up on a farm in the Hatherton area before she went traveling in her 20s to Central and South America.
While there, she practiced with locals and found it a great way to connect with other travellers.
"It helped me find some headspace, away from planning where I was going to next and how I was going to get there," she recalls.
"Yoga became part of my daily routine while living in Ibiza for four years and I always dreamed of one day turning my passion into my career.
"The pandemic and having my son in 2021 made me realize that I needed to follow my passion so I began studying for my yoga teaching qualification in 2022.
"Over the past 12 months I've juggled work, being a first time mum and yoga teacher training together, while also launching my new business.
"I've created everything by myself…the branding, the website, social media, regular newsletters, the studio, from painting to making sure that all our products are using natural products."
Once qualified, Harriet started to teach yoga online and has built up a client base. She also teaches regular classes at HotPod in Stoke on Trent.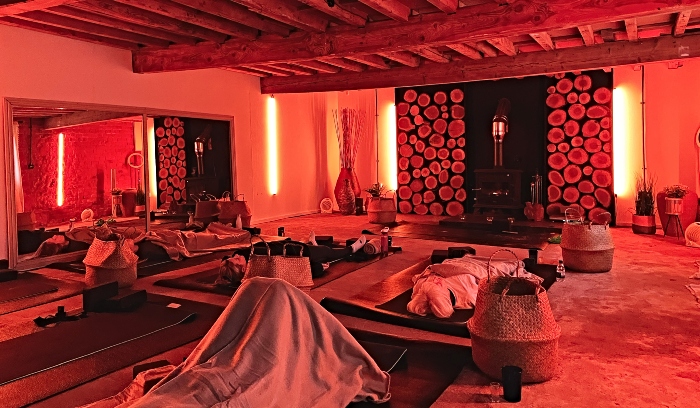 Orchard Studio
"However, I was keen to find my own space to teach in person and create a sense of community for my classes. Looking in the local area for a studio I soon realized that at home on the farm was where I wanted to teach," she added.
"To invite people to the farm, to be among nature in the undisturbed Cheshire countryside, to create a safe space for exploration of the mind and body.
"So the orchard studio was born!"
The new studio was first used as a 'maternity ward' for the pigs on the farm, and as a meeting place before regular game hunts and as a function room for family parties.
"Every spare moment I got I spent painting and transforming the space," said Harriet.
"A cozy studio in an old farm building, rustic and homey with atmospheric lighting, you can completely switch off from the world outside."
Harriet runs seven classes a week, Tuesdays to Saturdays, from beginner flows to fast paced vinyasa flows.
She hopes to run classes outdoors in the summer to overlook wildlife lake and meadows. She is also planning to hold day retreats, including hikes and meditation.
After each class she offers a complimentary health shot – apples from the orchard which are pressed at the local fruit farm.
"It gives everyone a vitamin c hit post class!" she adds.
For more details visit https://the-orchard-studios.squarespace.com or on Instagram – https://www.instagram.com/the_orchard_studios/
Her booking system is at https://www.momoyoga.com/the-orchard-studios/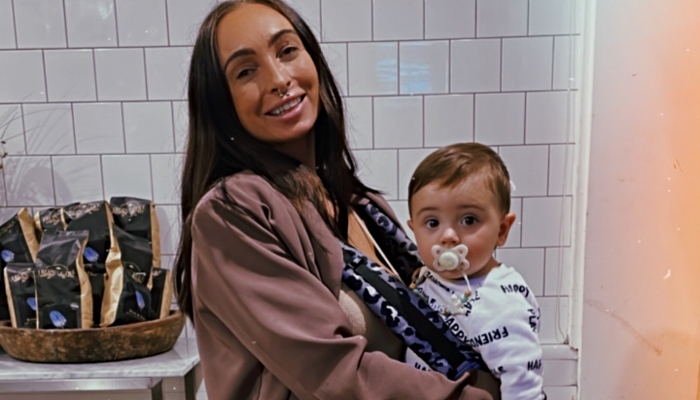 Harriet and her son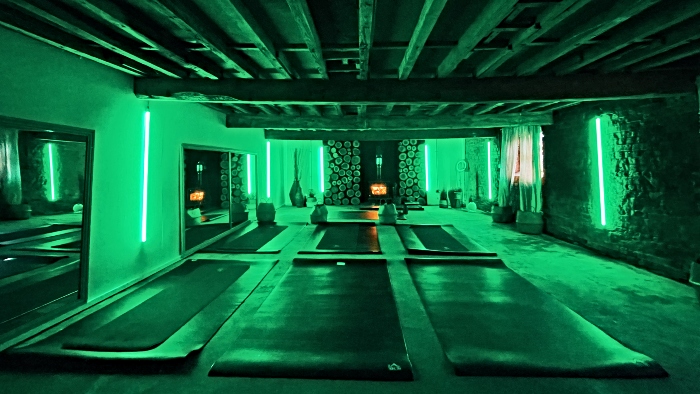 Did you miss our previous article...
https://yogameditationdaily.com/yoga-business/tori-roloff-hints-her-and-zachs-time-on-little-people-big-world-is-certainly-ending