LEAH AND RACHEL Klatzker opened their new food trailer in the Rikert Nordic Center in November. The twins serve hearty bowls and warming drinks four days a week. Independent Photo / Steve James
A bright purple, bespoke 12-foot pendant with rustic wood accents is a new regular at the Rikert Nordic Center in Ripton. The trailer welcomes hungry guests from Thursday to Sunday at the edge of the main parking lot – positioned for ski-up or drive-by service.
"We had the trailer manufactured in North Carolina, and on the day it was completed we had it up here," says Leah Klatzker, who owns and operates the food trailer with her identical twin sister Rachel Klatzker. "One of our signature drinks is a maple whip, which is whipped from fresh maple-almond milk, coffee and cinnamon. We serve funny little drinks like this, with our Belgian waffle bowls, corn bread bowls and chicken and waffles. "
The 37-year-old Klatzker sisters call their new business So-Full Sisters – they fill the stomach and soul of customers with holistic and healing food.
"It's the first month," Leah said in an interview last week. "But it's going really well. We were sold out in the last three days. "
Leah herself is also new to the area. She moved from Georgia, where she ran a destination yoga business (Yoga del Soul) for the past four years.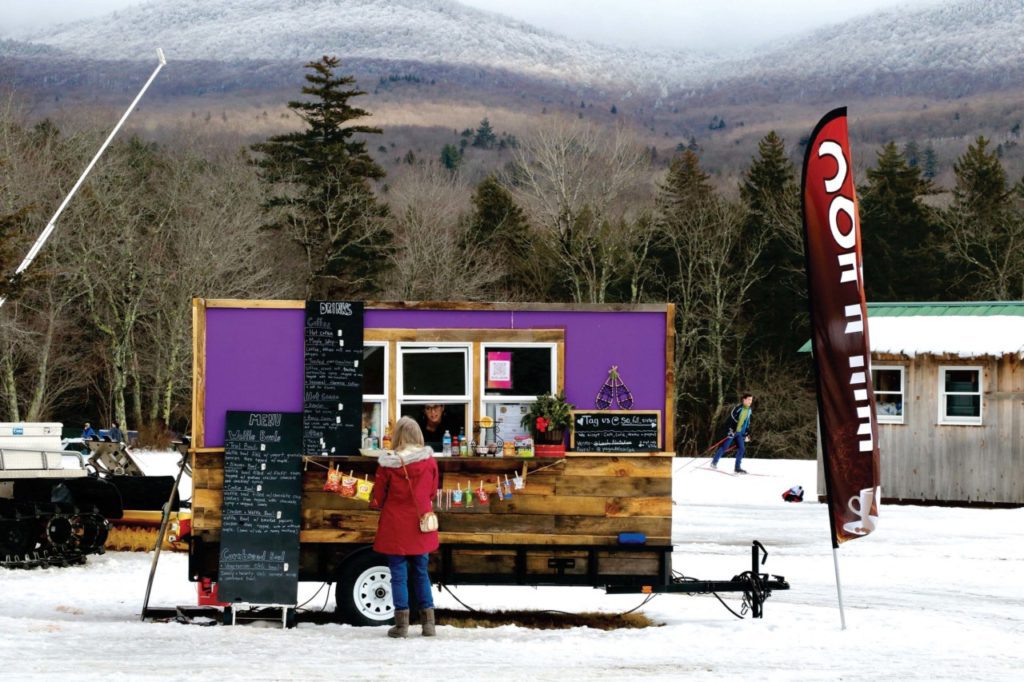 "I've had enough of the south," said the Massachusetts native. "I still have a place and my yoga retreats there, but I've felt a calling in Vermont since high school 20 years ago. I quit my 9-5 job four years ago, bought a one-way ticket to Mexico, and got my yoga training. I have decided to do what is good for me. I want to serve, be part of a local economy and give something back to my community. "
Leah's sister was here in Vermont. When the two of them broke up with their partners and looked for a new chapter, she decided to pack her things and move north to start this new endeavor in the food trailer.
"My twin sister and I have never lived together or done business together in the past ten years," Rachel explained, "but it has always been on the back burner."
Both Leah and Rachel had previous experience in the restaurant business – with their ex-boyfriends. Leah traveled to music festivals to make concessions, and Rachel worked as the snack bar manager at Branbury State Park for five years (after running the Lake Dunmore Park Nature Center for five years).
"Leah really initiated all of this," Rachel said. "She's the one who quit her full-time job and is cultivating this opportunity to do yoga, wellness, events, and food."
Rachel describes her role on So-Full Sisters as "behind the scenes". She works full time as the Memory Care Engagement Coordinator at Eastview in Middlebury. And when she's not at work, she's a single mom and home teacher for her two daughters (ages three and six). In her "free time" she helps her sister with the business side of So-Full Sisters.
"We'll even out," says Rachel, who shares her apartment in Bristol with her daughters and sister. "Leah has the smile, she's great at marketing and has all the energy – so she's out in the trailer most of the time. I invent recipes, make Excel spreadsheets and the logistical side of things. "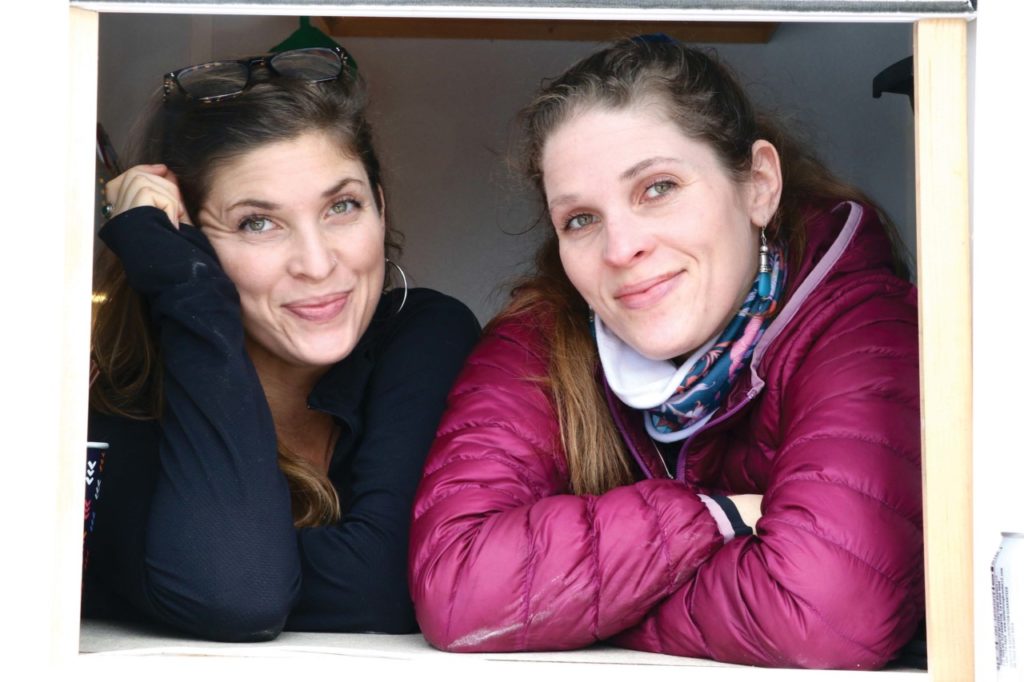 "These are both of our dreams," added Leah. "I have the flexibility to plunge 100% into it now."

"I fell in love with working for myself and working with groceries during those five years in Branbury," recalled Rachel. "It's great to bring joy to people through connections and good food … My hopes and dreams are that this food trailer will be successful. It is in my heart that we are doing the right things. "

Leah and Rachel plan to have a So-Full Sisters food truck in Rikert for the remainder of the ski season. Then they plan to move to a new location on Route 7 in Middlebury. To find out where they'll be next, follow them on social media (Instagram @so_full_sisters and Facebook @ So-full_sisters).

"Right now we're making a little ripple in the community in Rikert," Rachel said. "It's great that the food trailer is on wheels and that we can move around…. who knows where we're going next! "


Did you miss our previous article...
https://yogameditationdaily.com/yoga-business/alonzo-carters-zoom-calls-are-altering-lives-and-raising-professions-the-unbeaten