– Advertisement –
Shaheeda Sween talks about being on the show in an exclusive interview with Her Magazine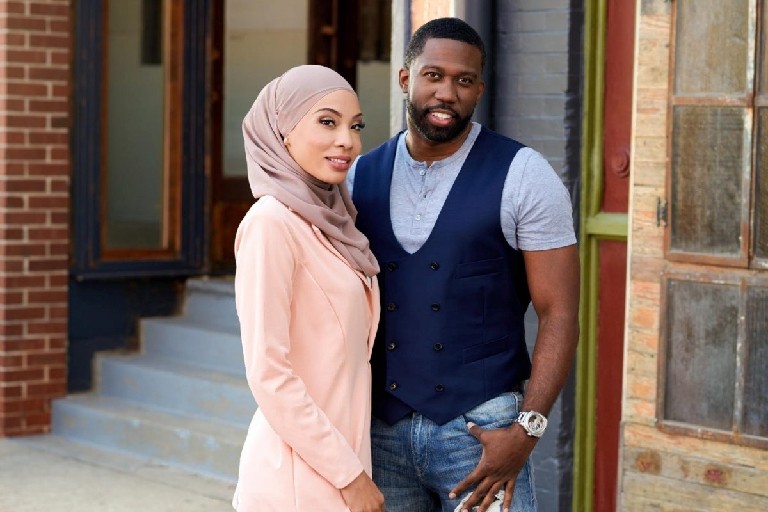 Cherisse Moe, HER Magazine
Remember that Bobby Caldwell 1970s hit, 'What You Won't Do for Love'? Well, Trinidadian Shaeeda Sween can definitely say that she's gone the distance for it. Coming from Tunapuna, Sween is the first Trinbagonian to appear on the popular TLC reality dating show – 90 Day Fiancé – which debuted in 2014 and is now in its ninth season.
Sween was catapulted into the national spotlight recently when the show's trailer was released and featured her mother mincing no words, telling her to 'jump on the next plane and bring yuh backside back home' in one of the upcoming episodes. The clip was shared widely on social media as Trinis everywhere had a good laugh at the familiar parlance.
Sween is a fashionista and fitness enthusiast who holds a degree in English literature from the University of the Southern Caribbean. She met her fiancé, Bilal Hazziez – a 42-year-old father of two and real estate investor/agent – virtually in August 2019. Three months later, during his seven-day visit to Trinidad, he proposed. Covid got in the way of their future plans, which had to be put on hold when the pandemic forced the closure of our borders.
"He was like, 'Well, our borders are still opened,' and his lawyer advised him to file for a K-1 visa for me to come over to the United States,' Sween revealed in an exclusive interview with Her last week, adding that she then got the idea to sign up for the television series as she was an avid fan of the show.
90 Day Fiancé features couples who date across borders and who have applied for or received a K-1 visa, available uniquely to foreign fiancés of US citizens. the catch? You have 90 days to get married or return to your country. 'I lived inside a box my entire life,' Sween, now a resident of Kansas City, Mis souri, said. 'I wanted to do something different for once.'
And that's how her reality TV love story began.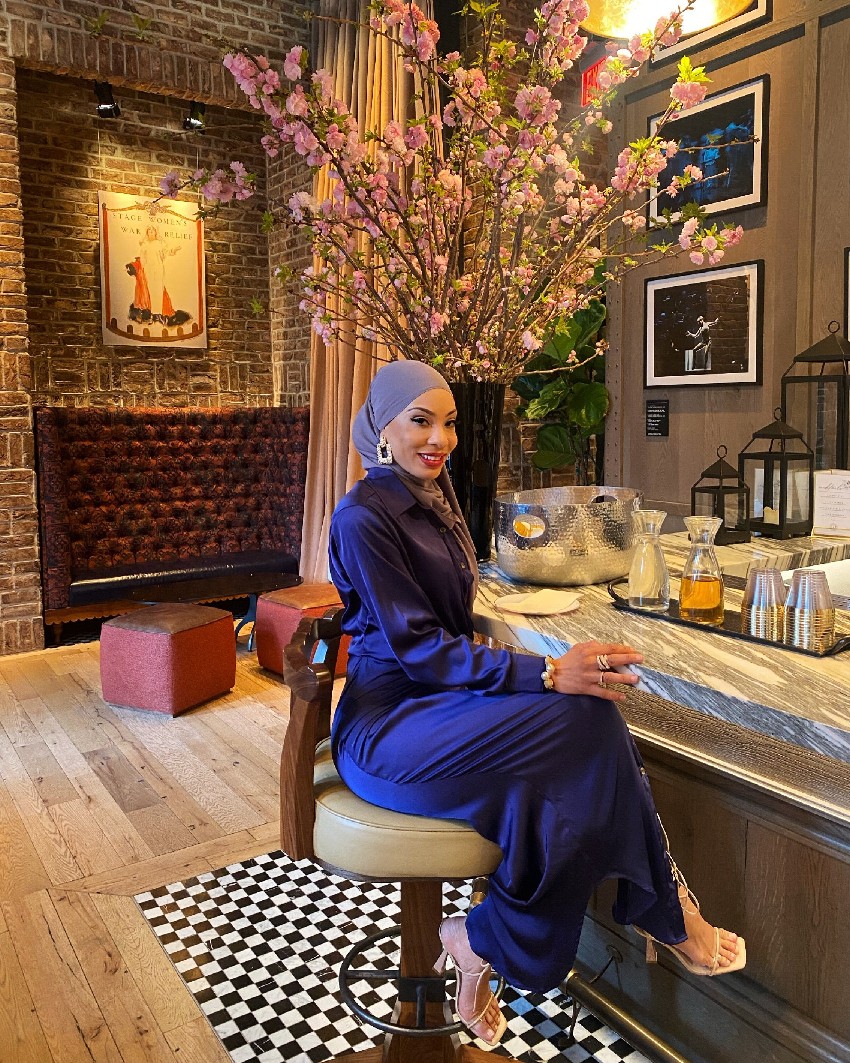 Signing up for an international dating show takes some courage – did you think you'd get through?

The pandemic pushed back so much progress for me and my fiancé. The next possible plan was to file for a K-1 visa. It took so long that we became preoccupied by television shows during the pandemic and quarantine phase. 90 Day Fiancé became one of my favorite shows during this period that I literally begged him to sign up. He refused, the main reason being that he's a private person. He also said we were not going to get through because there will be tonnes of people applying for the show.

I said to him confidently that there has never been someone from Trinidad and Tobago. He eventually told me to go ahead and sign us up and he will forward the e-mail. I did not think that we would get a video call for an audition a few weeks later.

Did you tell anyone about it beforehand? What were their reactions?

I told my family and told them not to tell a soul. They thought I was joking and didn't think much of it. I remember my mom saying, 'You were always my crazy child, and you were always fascinated by reality TV.' (She then added emphatically that she wants no part of the show.) My family thought I was crazy to sign up for a reality show. They mentioned the negative impact it can have on me through social media, and they didn't want that to trickle down to them. But at that time, my dreams were bigger than my fears, so I didn't care.

I never took risks in life. Bilal would send me books about success and what it takes, and I started to see life differently. I felt like I played it safe my entire life. Playing it safe gets you nowhere, but the same results. In order to see my passion and dream manifest, I needed to take the risk, even if it involved putting my personal life out to the world.

You got engaged after just seven days of meeting physically, and three months of dating; was there any time that you thought, 'What on earth am I doing?'

When Bilal came to Trinidad, I was so nervous and scared that I tried to stop his trip. I obviously was attracted to him, but I wasn't fully prepared to be in a relationship. I remember having a discussion with my mom and telling her how I want my yoga business to flourish first before I focus on a relationship. She said, 'You need to take that jump and do it. God will make everything possible for you afterwards.' She said the brother is spending all that money to come see you and your family, you can tell he is serious.

When Bilal proposed to me within those seven days, I remember thinking, 'What am I doing?' I said yes to a guy I met online, been talking to for three months, only met him in person for seven days? Like, am I going mad?' But it felt so right. I didn't know what was going to happen next because I live in Trinidad and he lives in the United States, but I held on to faith and said God will do the rest.

In one of the episodes, your fiancé visited Trinidad. What did you guys do?

Bilal liked Trinidad, however, the time he visited was at the end of the year when most places were closed, so he didn't get to see Trinidad as lively as it is or did we get to do anything much but visit Maracas beach and eat doubles and bake and shark. Unfortunately, he was a bit scared after he Google-searched Trinidad and saw so much crime. I told him that crime is universal and to trust me that no one will interfere with him. He still holds a grudge against me for making him stay in an Airbnb on the outskirts near the Carenage area, and I say that laughingly. I remember he called and said he was going for a walk and I told him, 'Boy, you mad!' When he flew back home, he did his research and realized he was staying in a hot-spot area.

To this day, he still complains about it.

What was it like navigating a long-distance relationship during Covid?

It felt like a nightmare. Technology kept us going. The ability to video chat, send messages, implement Friday virtual date nights are what kept our relationship alive. It was a long journey. I remember seeing my sister pregnant and already delivered her baby – and this is the worst part, seeing that baby turn one year old while I'm still stuck in Trinidad waiting for the embassy to call me. When the embassy finally called, the police certificate of good character machine was down, so I was unable to produce that to the embassy which prolonged my stay in Trinidad for another five months. It was one of the worst experiences of my life.

How has your life changed since being on the show?

Everything still feels like a dream. Coming from a small island, for the most part, unrecognized, to now living in one of the richest countries in the world and being recognized on a huge platform. Despite the negativity, I'm still bombarded with positive messages daily from people who are cheering for me for being from the Caribbean. Now, I feel I have a responsibility to my country and my followers who are super supportive.

As a Muslim woman, did you get any criticism for being on the show?

Backlash will come whether you're Muslim or not, but yes, there will always be the naysayers trying to magnify every small thing to stir the pot. When I signed up for the show, I wanted to be authentic. Like there is a part of me in everyone. You will see me laugh, hurt, sad, be disappointed, angry. It's all human emotions.

I wasn't going to act superior or stoic when it comes to feelings. The only thing I tried my best to avoid is acting inappropriate in a lewd or loud sense because my mum raised a lady.

Tell us a bit about your flexibility busi ness and what you're into otherwise.

It is one of the joys of my life. I found yoga at 33 and after becoming a certified instructor, I ventured into flexibility practices. I enjoy helping dancers, other yoga instructors, even now, some athletes get their flexibility back. I'm hosting a one-day virtual flexibility workshop this summer. My social media handle for that is Instagram @westindianbella. I'm also looking at real estate as a potential career – watch out Bilal, this Trini means business.

– Advertisement –


Did you miss our previous article...
https://yogameditationdaily.com/yoga-business/foxtrot-caf-and-corner-store-opens-in-old-town-alexandria