Start the adventure before sunrise, breathe in the cool morning air while you're out and about and watch through the car window as the dawn light colors the sky with pink and reddish tones that blend into one another is an experience that that Urban highlights and natural landscapes of the Riviera Nayarit as they are gradually illuminated.
If you continue north and drive through the natural green tunnel that surrounds Carretera 200 between Sayulita and Lo de Marcos, you will continue for 60 minutes until you reach a place of calm, serenity and mystery that is colored by a jade Surrounded by the sea: Chacala, Nayarit, a picturesque fishing village with a harmonious atmosphere, whose inhabitants show their visitors warmth, trust and respect.
A visit to this micro-destination on the Riviera Nayarit is an ideal retreat for explorers looking for a liberating experience, unpretentious and in harmony with nature, where peace and relaxation merge with this place full of old memories and cultural traditions.
Attractions and sights include Los Petroglifos de Altavista and beaches like Chacalilla, Caletas and Las Cuevas. For a more complete experience, it is best to be accompanied by a guide who knows the area as well as the history and mystique of these amazing sites.
The Altavista petroglyphs
To get to the petroglyphs from Chacala, drive south on Carretera 200 for about 15 minutes until you see a sign on the left indicating the entrance to Altavista, an archaeological area hidden in the jungle. After driving on a dirt road there is a small hostel where you can park your vehicle and start a walk of about 30 minutes.
The trail is well marked, with several posters telling the story of this mystical place which, in addition to its flora and huge carved volcanic rocks, contains part of the story of the Tecoxquines, one of the first pre-Hispanic ethnic groups to inhabit this area roughly two thousand years ago.
This place is made up of four ceremonial centers, three small ones that lead to a main center known as La Pileta del Rey (The King's Pond). On the way you will see offerings such as fruit, candles, decorative objects, ribbons and colorful handicrafts of the ethnic group of the Wixárika, who consider them a holy place and are responsible for the preservation of these ancient traditions.
The final and most important ceremonial center is a series of huge volcanic stones that appear to be perfectly aligned and contain the water that comes down from a hidden spot. After a walk, a good bath is the ideal place to cool off.
Arriving at this place will become a unique spiritual experience, as the connection with nature and the appreciation of the offerings that are part of the ancient traditions will undoubtedly captivate those looking for an adventure full of emotions.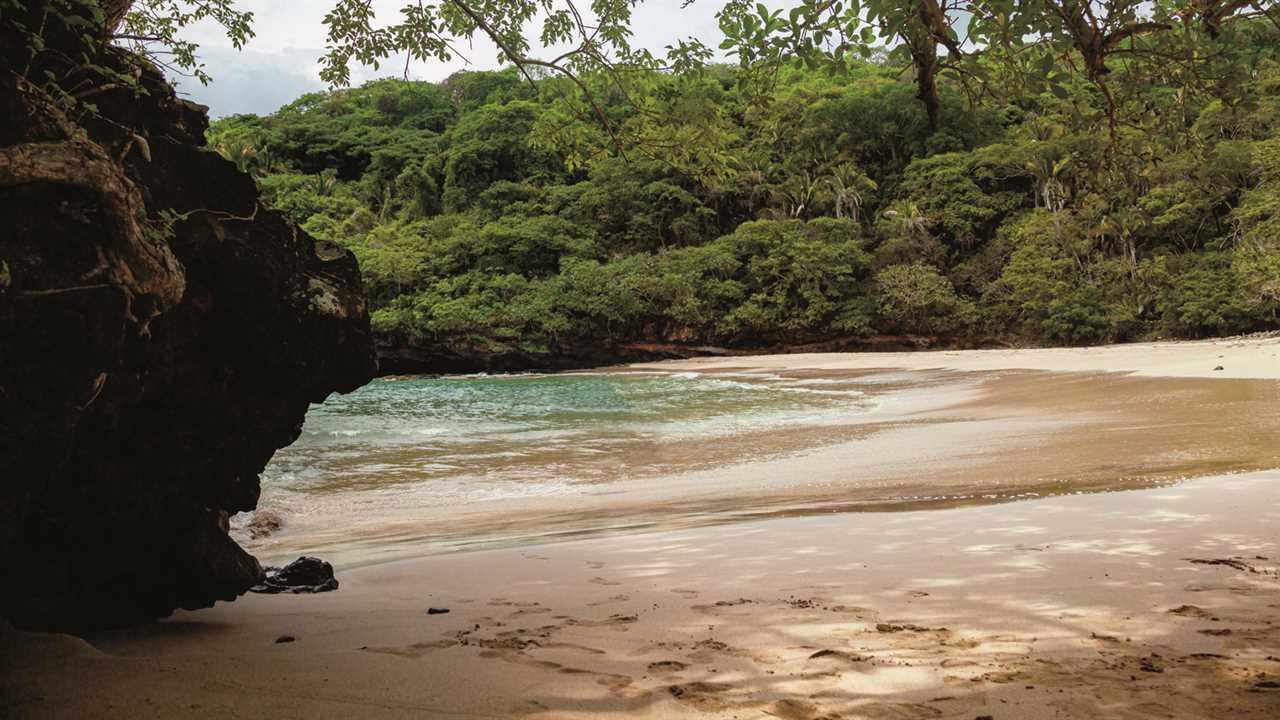 Las Cuevas Beach
Once you're in the mood, it's time to move on to the salt water. On the way back to Chacala, about five kilometers before arrival, take a left turn to El Divisadero, a small town that is home to one of the jewels of the area: Playa Las Cuevas, with soft, fine sand covered by the crystal clear and calm waters of the Pacific.
The name of this beach comes from the fact that over time the sea has formed small caves in a rocky outcrop covered by thick vegetation. Interestingly, at low tide it is possible to swim through it in the company of an experienced guide.
gastronomy
Back in the heart of Chacala to re-energize after a morning of activity, a delicious treat is ideal. There are several restaurants here serving seafood specialties and traditional Mexican cuisine, although some hotels with more elaborate dishes are on the rise.
We recommend the typical Pescado Zarandeado, the sauce of which is lighter as it is prepared with less seasoning and leaves a pleasant taste on the palate. It is served with beans, rice, Mexican salsa, and handmade tortillas.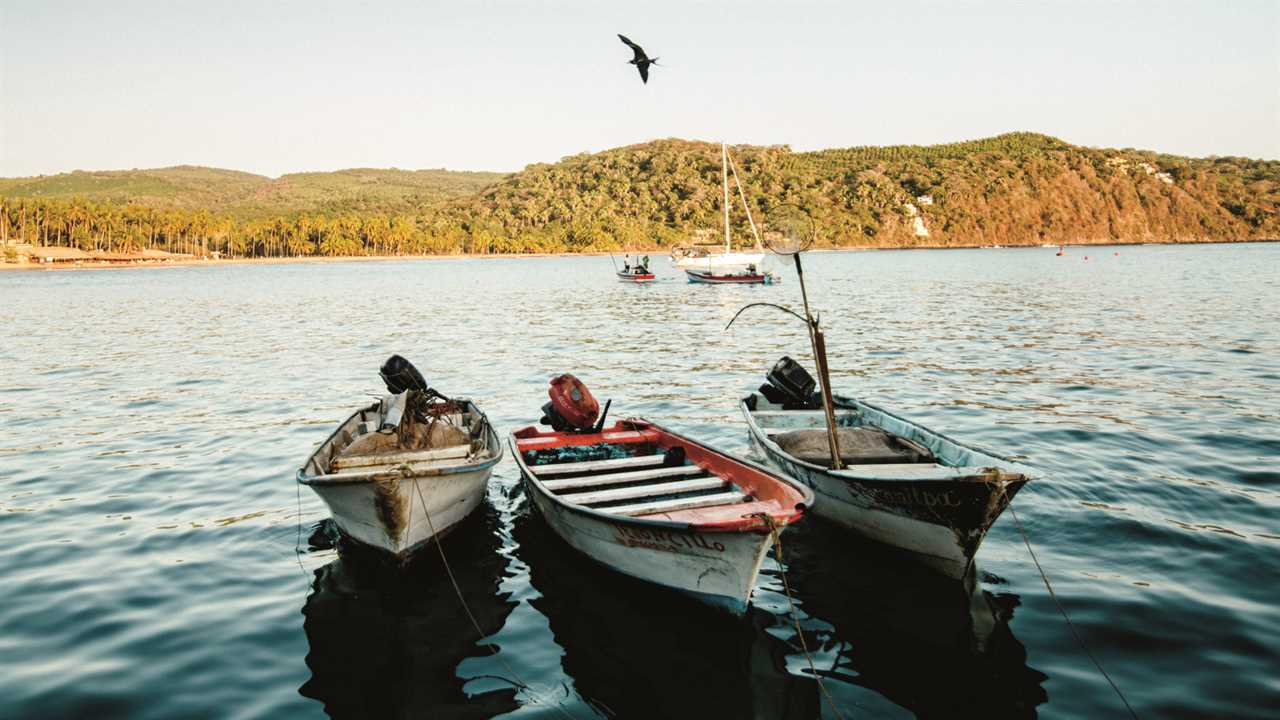 story
The origin of Chacala dates back to 1524 when its coast was discovered by Captain Francisco Cortés de San Buenaventura, nephew of the Spanish conqueror Hernán Cortés. This port was one of the most important in the region, especially before San Blas was active, as, according to the stories of the residents, this coast witnessed the arrival of various Dutch pirate ships, as well as the departure of Father Kino, an explorer and Jesuit who was a missionary, cattle and brought some knowledge of agriculture with him. In fact, during his time in Baja California, he took advantage of the land to begin developing the wine culture in Mexico.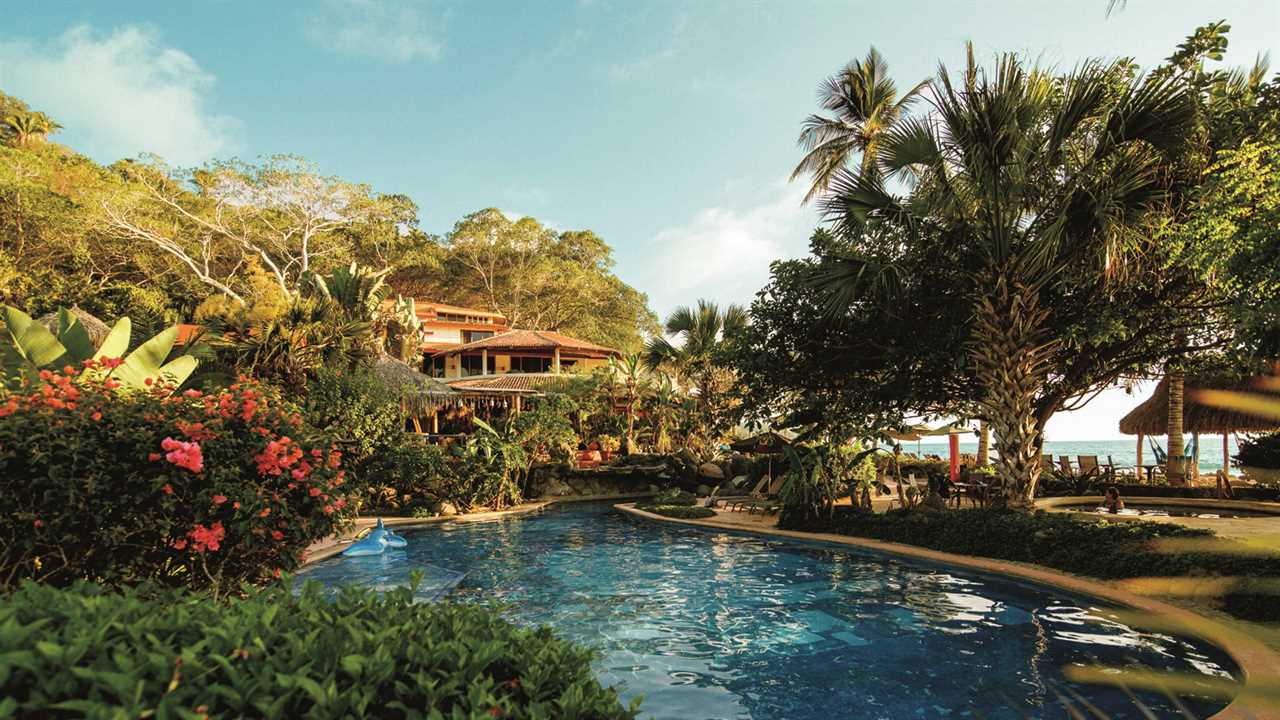 accommodation
There are several accommodation options in this city, mostly right on the beach or just a few steps away. One example is the Mar de Jade, a hotel with an altruistic history, founded by Dr. Laura Del Valle, who came to this region 30 years ago and started this project as an inn to facilitate stays for young doctors, mainly from the USA. who came to volunteer clinical services to the community. After this medical residency program ended, the facility continued to offer accommodation until it became what it is today: a place of calm and well-being where various yoga and meditation retreats are held.
More excursions
In addition to the beach, petroglyphs and wellness activities, various excursions are offered in winter, such as the sighting of humpback whales and various migratory birds, as well as a visit to the Laguna Encantada (Enchanted Lagoon), the crater of an inactive volcano that used to fill with water Residents attributed extraordinary events that are now part of local folklore.
After a few days of rest and contact with nature, it's time to pack, get into the car and start the journey home with new energy and a calm, liberated mind.