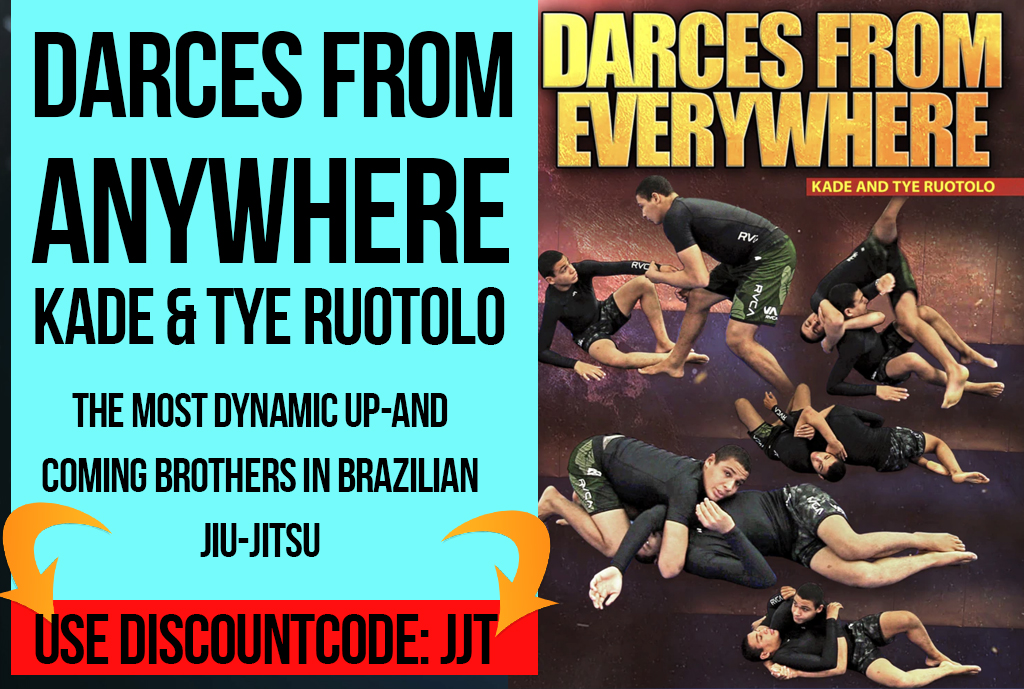 While the popularity of jiu-jitsu has skyrocketed in recent years, you'll seldom meet a practitioner of the so-called gentle art who doesn't bemoan old nagging injuries, myriad joint tweaks that might soon become new injuries, or general mobility issues . So, what's to be done, aside from suffering in silence?
Sebastian Brosche – a jiu-jitsu black belt and former competitive judoka, experienced yoga teacher, and all-around mobility maven – believes he has an answer. Having rehabbed many of his old judo injuries by way of yoga, Sebastian was eventually inspired to create Yoga for BJJ, an online yoga resource specifically designed for grapplers.
"Both me and my wife are really bad at coming up with novel ideas – but we are really good at stealing other people's ideas and making them better," Sebastian explains to me, full of characteristically deadpan dry humor. "I think highly of myself, and think that I'm the best at everything, so when I see someone doing something, I very often think, 'I could do a lot better.'" He shrugs. "Many times I'm right, and many times I'm wrong."
The style of yoga that Sebastian and his wife Stine teach and practice was born in Los Angeles, during the leadup to and aftermath of that year's Worlds – when the couple constantly attended yoga classes. "The yoga scene back then was amazing," says Sebastian. "It was just people teaching the yoga they enjoyed doing: there were handstands, and there were acrobats on the beach. We had a really good time."
Sebastian and Stine attended a studio called YogaGlo, the early version of what would eventually become its own massive online at-home fitness platform. "They offered free yoga classes – you could take classes with the best teachers in the world for free – they recorded them, and they put them online."
That got Sebastian and Stine thinking. "We wondered, 'Why is nobody doing this in our home country?' Nobody else is doing it – so let's do it. It's just making a website and recording videos; it can't be that hard."
The pair wound up creating a website that Sebastian fondly pitches as 'YogaGlo, but in Norwegian.' It put them on a roll, and motivated Sebastian to consider other arenas that might be ripe for an online yoga business. "We thought, 'While we're at it, why don't we also do [a platform for] yoga for jiu jitsu?' Because everybody needs it, and nobody in jiu-jitsu knows any yoga." Hence, Yoga for BJJ was born.
Though many of the Grappler's Career Corner installations here at the Jiu-Jitsu Times have explored insights from gym owners, academy ownership is far from the only way to build a business in the growing jiu-jitsu industry – as Sebastian proves. He currently makes all his income from Yoga for BJJ, which he's built into a thriving online subscription service that courts eager customers among jiu-jitsu aficionados.
The popularity of Yoga for BJJ first skyrocketed during the early lockdown days of the COVID-19 pandemic, when jiu-jitsu practitioners and other athletes were frantic for a physical outlet – but obviously limited in their options. According to Sebastian and his wife, the yoga studio they were running at the time – like most fitness facilities in 2020 – lost a significant amount of revenue.
"It was so much fun when we started [that studio], and covid just turned it into a nightmare," says Sebastian. They wound up shuttering the studio and selling their old Norwegian-language yoga website to focus purely on Yoga for BJJ.
Their dedication to their new enterprise paid off. "I'm so grateful that even after covid, we still had about 3000 members supporting us. We had twins, and a two-and-a-half-year-old, so our life was completely crazy for three years."
What's the hardest part of growing the business? "The biggest challenge is just getting people to try it," Sebastian tells me. "And then the practice will do the sales for me. All the results are either perceived directly or subconsciously. I don't have to tell [customers] what they're getting."
Hey laughs. "But I do have to trick people into trying it, and get them to be consistent. And then they're hooked for life – it's just like jiu-jitsu. You need to trick people into taking their first class, and then you need to help them get to a point where they really experience the flow of jiu-jitsu, which gets them hooked, and then your work is done."
"I have three types of clients – and I think those three types cover everybody in jiu-jitsu," he elaborates. "You have the amateurs, who just enjoy rolling, you have the competitors, who want to win gold, and you have gym owners and teachers, whose job is to deliver jiu-jitsu to students. And all three of them need Yoga for BJJ – or something similar."
Much like a gym owner – or for that matter, a yoga studio owner – Sebastian has also learned the importance of delegating. As his business has grown, working with a team has become part and parcel with maintaining its success.
"I'm an amateur at marketing – I'm really good at teaching yoga, but I'm s**t at everything else," he explains with perfect candor. "And I realize now that every business starts with just one person doing everything themselves – and when they decide, 'I have a good product, I'm ready to scale up,' everyone comes to a point where they have to let go of certain duties and give them to someone else. That's the point where I'm at now."
What sets Yoga for BJJ apart from any other online yoga app or web-based service? According to Sebastian, it's specificity – and a strong understanding of its target demographic. "The yoga that we do is vinyasa-based," he explains. "It's active, and it's challenging […] My goal with yoga in BJJ is to create a sense of flow rolling – without a partner. The same sensation of just going from pose to pose, intuitively. The enjoyment of moving, slowly, with your breath, and with a purpose. Really, there are several different purposes, but the main purpose is getting ready to roll – and if you don't have a partner, or it's your day off, the goal of the class is to leave you more energized after the class than before it."
The way Sebastian sees it, access to information is not a problem in today's era of jiu-jitsu – after all, eager students can learn from all their favorite competitors and professors thanks to the thriving DVD instructional market. In order to learn those techniques, though, they'll have to prime their bodies – which means developing high levels of physical awareness, mobility, and proprioception. That priming process, Sebastian believes, is where Yoga for BJJ pays dividends.
However, the Yoga for BJJ brand of yoga isn't simply a bodyweight mobility system – according to Sebastian, it depends on its yogic roots by way of lessons for the mind, which are taught alongside lessons for the body.
"People don't lose a fight because they were inflexible – they lose the fight because of mindset, mostly," says Sebastian. "Yoga can help you [with mindset]. If you were just stretching and doing mobility while talking s**t, it wouldn't be the same as doing it while breathing and turning your attention inward." Sebastian believes that the mindfulness which accompanies yoga as a spiritual practice has just as much – if not more – benefits for a grappler as flexible hamstrings.
Sebastian's also enthusiastic about the notion of growing his business by way of collaboration: "If you want to be a part of the Yoga for BJJ team – if you have something valuable to contribute, and you want to be a part of it, we' re open to both investors and to people who can develop software, sales, and other sides of the business," he shares. "I would love to have people call and reach out to me."
To learn more about Yoga for BJJ, follow their official Instagram account, or check out the website, where you can sign up for a free trial.
This story is the fifth installation in the Grappler's Career Corner, a series of informal interviews at the Jiu-Jitsu Times Offering insights and advice on building a career in martial arts and combat sports – based on the experiences of successful professionals in the industry.
If you'd like to share questions or thoughts, reach out to us on Instagram.
Previous installations in the Grappler's Career Corner:
Meet Fabiano Scherner, Owner of American Top Team Portland
Meet Nick "Chewjitsu" Albin, YouTuber, BJJ Coach, and Gym Owner
Meet Meg He, CEO, Investor, and Competitive Jiu-Jitsu Athlete
Meet Nakapan Phungephorn, Chairman of the Black Belt Business Union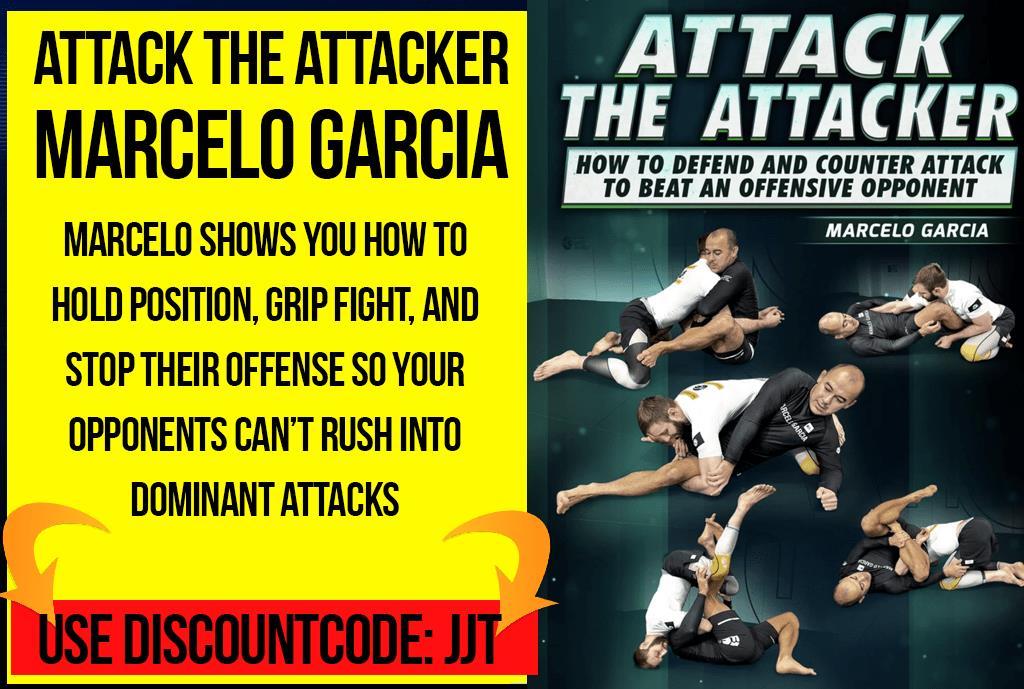 Did you miss our previous article...
https://yogameditationdaily.com/yoga-business/with-holiday-bookings-down-canberrans-might-make-or-break-summer-in-eurobodalla